Password Protected
To view this protected post, enter the password below:
बात ग़ैरत की अभी बाक़ी है हिन्दोस्तान में
पाँच सूरज बो दिए हैं हमने रेगिस्तान में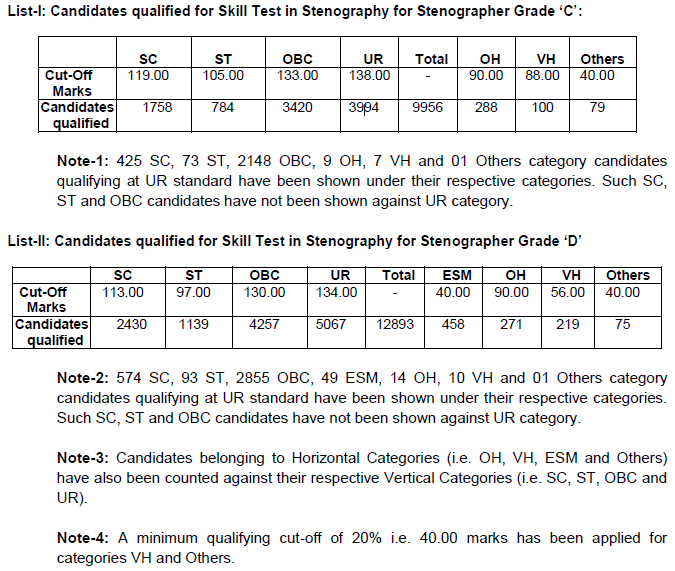 Staff Selection Commission has declared written result of Stenographer Grade 'C' & 'D' Examination 2018. Crux of the result is below :- Exam held between 05-02-2019 and 08-02-2019. Total of registered candidates – 436910. Candidates...